For the past months, many of us have experienced the advantages and the constraints of working from home. It is well known that we have a tendency to spend long hours at our desk and in front of our computers, forgetting sometimes to get some fresh air and simply take a break.
Today we are talking to Diane Hostettler, outdoor guide, enthusiastic crawler and founder of Buissonnier.ch, about her recipes against sedentary lifestyle and the weight of hours spent in front of the screen.
Familizy: Diane, first of all, what exactly is an "outdoor guide"?
Diane Hostettler: Personally, I would define it as a facilitator between nature and humans. You obtain your diploma after training based on experience-based pedagogy. We acquire skills in management and group dynamics, project management, technical knowledge in outdoor activities such as trekking on foot or with snowshoes, canoeing, kayaking, life in the forest, the art of fire, bivouacs, orienteering and wild cooking. With Buissonnier.ch, we offer tailor-made outings, micro-adventures, nomadic trips, or trips with animals.
I believe that any practice of activities in nature should be based on a set of values:
Awareness: being fully present at every moment, of one's own body movements, of one's relationship with others, and of one's interdependence with nature and the living.
Wonder: living in nature, bivouacking at La Belle Etoile to find one's original place, nourishing the wonder and inspiration offered by the simple life in the great outdoors.
Simplicity: enjoy a simple, original and delicious wood-fired cuisine made with fresh, local, and organic produce and wild plants. Consume less with more awareness.
Relation: take care of your connection with others and to Nature through observation, benevolence, and respect. It also means accompanying, actively participating, and encouraging.
Respect: Leave behind only your gratitude, no other trace of your passage through nature. Or to quote Matthieu Ricard: «Respect generates the desire to take care. This desire engenders action, which in turn can lead us towards lasting harmony between man and nature. »
Familizy: Everyone knows it, everyone says it: moving is vital. But taking the step is difficult for many people. What are your tips for joyful and memorable outings?
Diane Hostettler: You start by putting your watch down. Put on comfortable clothes that can get dirty. Take your grandfather's old backpack (ugly but puncture-proof) off the pebble. Put a rain jacket, chocolate, tea and a map in it, a small notebook to write down your thoughts or draw a flower.
Then, the most important step: open your eyes as if you were discovering the world for the first time. Marvel at the slightest pebble, the slightest moving animal. Observe the flight of the birds, listen to the sound of their footsteps in the leaves. Quite simply, accept becoming a child again.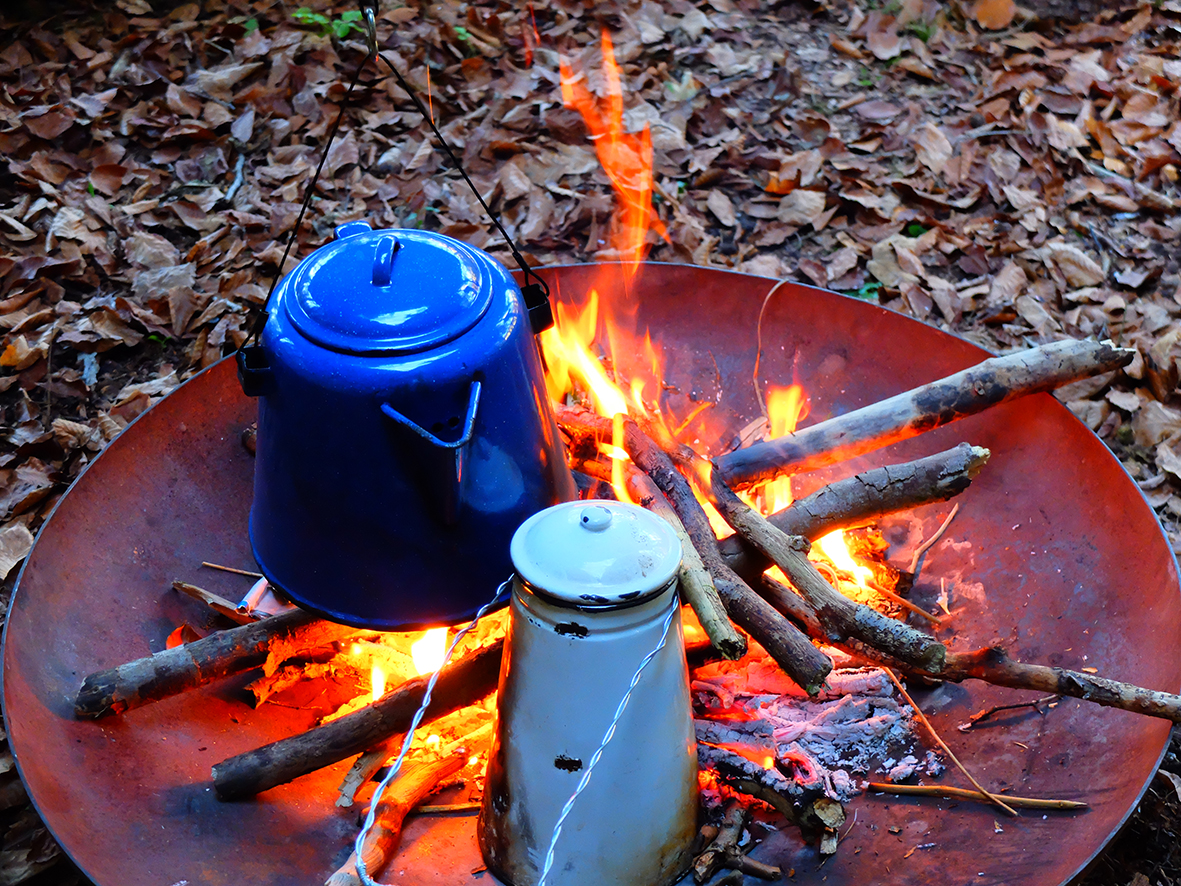 Familizy: How can we establish physical activity outdoors as a regular habit?
Diane Hostettler: There are plenty of possibilities!
Make an appointment with yourself, in your diary, for a short daily or weekly walk, then gradually increase the dose. Maybe at first in good weather (spring is coming), then in all weathers, it's very inspiring.
Go walking with friends on a regular basis if you don't like to be alone outdoors.
Buy a good pair of walking shoes that you like and that are comfortable to wear.
Read a few books on wildlife and discover what is around us. Even in the city, there are many plants, insects, and birds to observe!
Eat chocolate regularly… 😉 (the Familizy editorial team agrees on that!)
Enjoy it with your children or your dog (that helps a lot!).
Experience the bivouac.
Take a course on wild plants or animal photography.
Do gardening.
Stick a note on your fridge saying "no excuses".
Familizy: Some talk about "tree-hugging" and the positive power of trees (sylvotherapy) on our vital energy. What do you think about this?
Diane Hostettler: Walking alone or with my companion or children remains my favorite outdoor activity to free me from my screen time in the home office. Especially in the forest. So yes, trees have a strong anchoring power to the earth.
Numerous studies on the subject demonstrate the positive effects of walks in the forest on the mental and physical levels: reduction of stress and anxiety, improvement of mood and emotional state, strengthening of the immune system, reduction of heart rate and blood pressure, to name but a few.
For my part, I've noticed that my brain stops wiggling, my breathing calms down, I relax and my eyes return to a rounded shape after having become square because of the screen (so to speak…).
Walking in the forest is magical, it "plants" my two feet in the ground and I become calm and serene again.
It's up to each person to find what will do them the most good: walking, gardening, picking mushrooms, meditating on their balcony, going out for a bike ride, having a picnic with their children – the most important thing is to experiment. Everything is good when it comes to regaining one's connection with nature, with respect and kindness!
For more information: www.buissonnier.ch

Diane Hostettler, outdoor guide   © Daniel Varadi 
Special offer for Familizy partner companies
Within the framework of the partnership between Familizy and Buissonnier, the employees of our partner companies benefit from a special rate: for every registration of a parent, the participation of one child is offered.
Contact your Familizy advisors. If your company has a contract with Familizy, we will send you a "promotional code" to be indicated when you book activities at Buissonnier and will also inform you about all the other leisure and holiday activities available in your region.
The Covid pandemic has imposed strict protection regulations on many associations and holiday or leisure camp structures. Familizy is making sure to provide you with up-to-date information on the structures it recommends.
The call of the great outdoors